The Indie Tea Writing Retreat will be held in Charlotte, North Carolina during June 2-4, 2017! Inspired by the Pay It Forward Writing Retreat 2015, it will feature panels, workshops, and speakers from some of the indie industry's bestselling romance authors! 
Friday, June 2, 2017
(3:00–6:00)
Hotel Check in & Retreat Registration
(4:00-6:00)
Happy Hour Sponsored by Nicole London and Whitney G.
(Yep. Have a couple free drinks on us 🙂 )
(6:00-7:00)
Tea Note Dinner with International Bestselling Author Brittainy Cherry
(7:00-8:00)
Hot Topics Panel (Ask your most burning questions to our panel of authors: Aly Martinez, Brittainy Cherry, Claire Contreras, Corinne Michaels, LP Dover, Meghan March & Staci Hart **Friday Night**) Moderated by Author Danielle Allen
(8:30-9:45)
Select Cupcake & Wine Breakout Sessions**
(8:30–)
Socialize until you decide to go to sleep 🙂

Saturday, June 3, 2017
7:00-7:50
Early Morning Sessions
Newbie Teas & Basic Tips and Advice for New Authors Who Are Starting Their Self-Publishing Journey Whitney G.  JL Berg
Running Reader Groups & Making Use of Street Teams for Intermediate Authors Claire Contreras & Corinne Michaels
Early Morning Critique Teas (First page of your manuscript) Kendall Grey 
8:00-9:15 
 Breakfast with Visionary Speaker
New York Times Bestselling Author, Corinne Michaels
9:30-10:15
Morning Class Session #1
The 'Dos and Donuts' of Self-Publishing Meghan March*, Brittainy Cherry, Staci Hart, LP Dover
Covering the Basics Aly Martinez, Whitney G., Kennedy Ryan
How to create the perfect amount of Angst in Your Story #1 M. Mabie
10:30-11:15
Morning Class Session #2
Blurb Brews Whitney G., Claire Contreras, JL Berg,  Shanora Williams
Boring Scenes. How to Stop Writing Them Kendall Grey
Rocking Kindle Unlimited Brittainy Cherry, Staci Hart
11:30-12:15
Morning Class Session #3
Financial Teas #1 Anthony Colletti, Meghan March, & Corinne Michaels
From Five Figures to Six Figures: Taking Your Career to the Next Level  Skye Warren
How to Write Hot Steamy, Orgasm Worthy Sex Scenes Whitney G.**+
12:30-1:45
Lunch with Inspirational Speaker
New York Times Bestselling Author, Claire Contreras
2:00-2:45
Afternoon Session #4
Diversity Teas Kennedy Ryan & Danielle Allen
Managing Your Expectations Claire Contreras, Corinne Michaels, M Mabie, Aly Martinez, Staci Hart, Shanora Williams
Going Wide Via All Platforms Skye Warren, Meghan March
3:15-4:00
Afternoon Session #5
Boring Scenes. How to Stop Writing Them #2 Kendall Grey
The 'Dos and Donuts' of Self-Publishing #2 Staci Hart, Brittainy Cherry, Danielle Allen, JL Berg
How to create the perfect amount of Angst in Your Story #2 M. Mabie
4:15-5:00
Afternoon Session #6
Financial Teas #2  Anthony Colletti, Meghan March, & Corinne Michaels
Ask Me Anything Panel: Making My Mark in The Industry & Striving for Success JL Berg, Aly Martinez, LP Dover, Claire Contreras
From five figures to six figures Skye Warren
(Tea Break/Dinner on your own)
7: 30-9:00:
(Snacks will be provided during the evening courses)
Crafting Teas: Kendall Grey & Staci Hart
Join us as we talk about how to make sure you're writing clearly and effectively, how to write good scenes and how to hook your readers with a great story and keep them coming back for more! (PS—Bring your notebook!)
Marketing Teas: Whitney G. & Aly Martinez
Join us as we talk about the different ways to promote your book(s), how to effectively use your newsletter, how to make effective teaser/ad images, when to use a promo company + when to handle promo on your own, plus much more! (PS—Bring your notebook!)
9:00-10:15
Break Out Wine and Cupcake Sessions

Sunday, June 3rd
7:30-8:30
Covers and Cappuccinos/Blurb Brews #2 Whitney G. Claire Contreras, Kendall Grey
9:00-10:00
Breakfast and final Ask Me Anything Panel
10:00-10:30
Parting Words of Wisdom with Motivational Speaker International Bestselling Author, Staci Hart
10:30-11:00
Closing Remarks & Farewell
12:00
Hotel Check-out

ATTENDING AUTHORS
(MASTER TEACHERS & PANELISTS)

ALY MARTINEZ
Originally from Savannah, Georgia, USA Today bestselling author Aly Martinez now lives in South Carolina with her four young children.
Never one to take herself too seriously, she enjoys cheap wine, mystery leggings, and baked feta. It should be known, however, that she hates pizza and ice cream, almost as much as writing her bio in the third person.
She passes what little free time she has reading anything and everything she can get her hands on, preferably with a super-sized tumbler of wine by her side.


ANTHONY COLLETTI
With the ever-changing landscape of financial planning that continues to grow and evolve, today people are faced with complex financial issues that touch all areas of their business and personal lives. Confusion, uncertainty, and financial stress are a constant presence with individuals who are not working with an experienced Financial Advisor.  Just looking for the right type of advisor can be daunting and overwhelming. Where do you even begin?
Anthony Colletti is a Wealth Management Advisor who specializes on the unique needs of business owners.  Much of Anthony's work is focused on working with self-published, traditional and hybrid authors throughout the country. Anthony's clients describe him as their "life planner", who helps them gain clarity on how to structure and manage their business and personal finances in a way that removes uncertainty and financial anxiety.
Anthony offers a unique business perspective to his clients, one that can only come from an advisor who has deep industry experience having worked with clients at every stage of their career.  Anthony and his team help clients navigate through the critical decisions and actions required in all areas of their lives.
Witnessing firsthand the positive and negative impact of decisions made by others in the past, Anthony provides his clients with knowledge and confidence so they are in a position to make the best choices for themselves, their business and their family.


BRITTAINY CHERRY
Brittainy Cherry has been in love with words since the day she took her first breath. She graduated from Carroll University with a Bachelors Degree in Theatre Arts and a minor in Creative Writing. She loves to take part in writing screenplays, acting, and dancing–poorly of course. Coffee, chai tea, and wine are three things that she thinks every person should partake in! Brittainy lives in Milwaukee, Wisconsin with her family. When she's not running a million errands and crafting stories, she's probably playing with her adorable pets.

CLAIRE CONTRERAS
Claire Contreras is a New York Times Best Selling Author. Her books range from romantic suspense to contemporary romance and are currently translated in over ten different languages.
She lives in Miami with her husband, two adorable boys, three bulldogs, and two stray cats that she refuses to admit are hers (even though they live on her porch, she named them, and continues to feed them). When she's not writing, she's usually lost in a book.


CORINNE MICHAELS
Corinne Michaels is the New York Times, USA Today, and Wall Street Journal Bestselling author of The Salvation Series, Say You'll Stay, Say You Want Me, and Say I'm Yours. She's an emotional, witty, sarcastic, and fun loving mom of two beautiful children. Corinne is happily married to the man of her dreams and is a former Navy wife. After spending months away from her husband while he was deployed, reading and writing was her escape from the loneliness.
Both her maternal and paternal grandmothers were librarians, which only intensified her love of reading. After years of writing short stories, she couldn't ignore the call to finish her debut novel, Beloved. Her alpha heroes are broken, beautiful, and will steal your heart.


DANIELLE ALLEN
Danielle Allen is a lover of football, fashion, film and fiction. From karaoke nights to vacationing and everything in between, she enjoys making the most out of the life in which she's been blessed. Danielle spends her days teaching and event planning and her nights writing.
Danielle Allen is the contemporary romance author of the Back to Life Series (Back to Life, Back to Reality, and the standalone spin-off, Back to December), Love Discovered in New York, Autumn & Summer, the Heartache Series (Heartache, Heartfelt, and the not yet released spin-off, Heartless*), Work Song, The One Series Duet (The One, and After The One), and Nevermore.

JL BERG
J.L. Berg is the USA Today bestselling author of the Ready series, the Walls duet and the Lost & Found series. She is a California native living in the beautiful state of historic Virginia. Married to her high school sweetheart, they have two beautiful girls that drive them batty on a daily basis. When she's not writing, you will find her cuddled up, watching a movie with her family, obsessing over minions or devouring anything chocolate! J.L. Berg is represented by Jill Marsal of Marsal Lyon Literary Agency, LLC.


KENDALL GREY
A whale warrior, indie freedom fighter, and vodka martini aficionado, Kendall Grey is calm like an F-bomb*. She writes urban fantasy, rock star erotica, erotic suspense/thrillers, apocalyptic science fiction, and action/adventure stories. Swashbuckling cowboy priests in latex chaps are next on her To Write list**.
Kendall lives off a dirt road near Atlanta, Georgia with three mischievous Demonlings, a dashing geek in cyber armor, and a long-haired miniature Dachshund that thinks she's a cat.

KENNEDY RYAN
Kennedy loves to write about herself in third person. She loves Diet Coke…though she's always trying to quit. She adores her husband…who she'll never quit. She loves her son, who is the most special boy on the planet. And she's devoted to supporting and serving families living with Autism.
And she writes love stories!


LP DOVER

New York Times and USA Today Bestselling author, L.P. Dover, is a southern belle residing in North Carolina along with her husband and two beautiful girls. Before she even began her literary journey she worked in Periodontics enjoying the wonderment of dental surgeries.
Not only does she love to write, but she loves to play tennis, go on mountain hikes, white water rafting, and you can't forget the passion for singing. Her two number one fans expect a concert each and every night before bedtime and those songs usually consist of Christmas carols.
Aside from being a wife and mother, L.P. Dover has written countless novels including her Forever Fae series, the Second Chances series, the Gloves Off series, the Armed and Dangerous series, the Royal Shifters series, and her standalone novel, Love, Lies, and Deception. Her favorite genre to read is romantic suspense and she also loves writing it. However, if she had to choose a setting to live in it would have to be with her faeries in the Land of the Fae.
L.P. Dover is represented by Marisa Corvisiero of Corvisiero Literary Agency.

MEGHAN MARCH
A USA Today bestselling author of over fifteen novels, Meghan March has been known to wear camo face paint and tromp around in woods wearing mud-covered boots, all while sporting a perfect manicure. She's also impulsive, easily entertained, and absolutely unapologetic about the fact that she loves to read and write smut. Her past lives include slinging auto parts, selling lingerie, making custom jewelry, and practicing corporate law. Writing books about dirty talking alpha males and the strong, sassy women who bring them to their knees is by far the most fabulous job she's ever had.

M. MABIE

M. Mabie lives in Illinois with her husband. She writes unconventional love stories and tries to embody "real-life romance."
She cares about politics, but will not discuss them in public. She uses the same fork at every meal, watches Wayne's World while cleaning, and lets her dog sleep on her head. She has always been a writer. In fact, she was born with a pen in her hand, which almost never happens. Almost.
M. Mabie usually doesn't speak in third-person. She promises.

NICOLE LONDON

Nicole London is a hopeless dreamer, author of Resentment and the co-founder of The Indie Tea, an inspirational blog for indie romance authors. She's also the #1 contact and person in charge for The Indie Tea Writing Retreat 2017.  When she's not at Starbucks chatting books with her best friend, she can be found plotting her next travel adventure with her husband.

STACI HART
Staci has been a lot of things up to this point in her life — a graphic designer, an entrepreneur, a seamstress, a clothing and handbag designer, a waitress. Can't forget that. She's also been a mom, with three little girls who are sure to grow up to break a number of hearts. She's been a wife, though she's certainly not the cleanest, or the best cook. She's also super, duper fun at a party, especially if she's been drinking whiskey.
From roots in Houston to a seven year stint in Southern California, Staci and her family ended up settling somewhere in between and equally north, in Denver. They are new enough that snow is still magical. When she's not writing, she's reading, sleeping, gaming, or designing graphics.


SHANORA WILLIAMS
Shanora Williams is a New York Times and USA Today bestselling author who loves writing about flawed heroes and resilient heroines. She is a believer that love outweighs all, but doesn't have a problem making her characters fight for their happily ever after.
She currently lives in Charlotte, North Carolina and is the mother of two amazing boys, has a fiercely devoted and supportive man, and is a sister to eleven.
When she isn't writing, she's spending time with her family, binge reading, or running marathons on Netflix while scarfing down chocolate chip cookies.


SKYE WARREN
Skye Warren is the New York Times and USA Today bestselling author of contemporary romance.
**Experience the dark glamour and forbidden love of the Stripped series. The mafia romance prequel TOUGH LOVE is free!
** Meet the gritty and dangerous men of Chicago Underground… start reading for free with book one, ROUGH.
** Fall in love with the sexy modern fairy tale the Beauty series, starting with Beauty Touched the Beast.


WHITNEY G.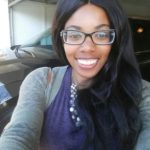 Whitney G. is a twenty-eight-year-old optimist who is obsessed with travel, tea, and great coffee. She's also a New York Times & USA Today bestselling author of several contemporary novels, and the cofounder of The Indie Tea–an inspirational blog for indie romance authors.
When she's not chatting with readers on her Facebook Page, you can find her on her website at http://www.whitneygbooks.com or on instagram: @whitneyg.author. (If she's not in either of those places, she's probably locked away working on another crazy story.)

You can check out the two retreat packages below:
Berry Basic Tea Package ($200.00)
Southern Tea Social Package ($250.00)
The retreat is being sponsored by an amazing group of authors, vendors, and readers who make up the indie community and we'll never be able to thank them enough! If you plan on joining us at the retreat, be sure you make time to sign our Tea Cards of gratitude at check-in!