About The Indie Tea
The Indie Tea is a collaborative project cofounded by New York Times bestselling author Whitney G. and Author Nicole London. We aim to inspire other romance-author indies through our own journeys and share whatever we learn along the way. We also strive to be an honest, online "bedroom space"  of positivity, motivation, and inspiration. 
We have a newsletter that we send out every Monday, a podcast (featuring other bestselling authors) that releases new episodes every Monday as well, and of course, our blog.
Our personal author bios can be found below. 

About Whitney G.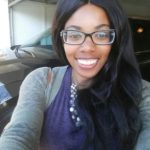 Whitney G. is a twenty-eight-year-old optimist who is obsessed with travel, tea, and great coffee. She's also a New York Times & USA Today bestselling author of several contemporary novels, and the cofounder of The Indie Tea–an inspirational blog for indie romance authors.
When she's not chatting with readers on her Facebook Page, you can find her on her website at http://www.whitneygbooks.com or on instagram: @whitneyg.author. (If she's not in either of those places, she's probably locked away working on another crazy story.)

About Nicole London

Nicole London is a hopeless dreamer, author of Resentment and the co-founder of The Indie Tea, an inspirational blog for indie romance authors. She's also the #1 contact and person in charge for The Indie Tea Writing Retreat 2017.  When she's not at Starbucks chatting books with her best friend, she can be found plotting her next travel adventure with her husband.